Cape Town case study: Buying vs renting student accommodation
Category Market News
Many South Africans are of the mindset that it is better to purchase their own home - if they can - rather than rent, and effectively pay off someone else's bond. Often the rental being asked on a property is not much less than what your home loan instalment would be if you purchased that house yourself.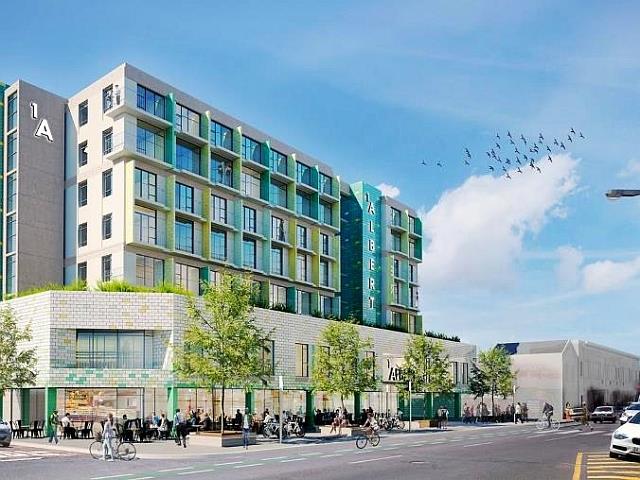 Interesting to note is that the same applies when it comes to student accommodation for varsity-going children. Most of our public universities have student residences, however, the demand for accommodation far exceeds the supply, resulting in thousands of students having to find alternative accommodation close by.
Rob Stefanutto, who heads up developments for Dogon Group Properties, shares advice on the cost of renting student accommodation versus buying an apartment.
"Consider the cost of accommodation at a private residence in Cape Town. A quick search will show that approximately R4 500 per month will get you a small shared student room with a communal bathroom and kitchen - this is an entry-level price. R7 500 will get you a small student/bachelor pad with a kitchenette. Some of the more upmarket private and secure residences in safe locations ask for upwards of R7 500 for a shared room - going up to R10 750 per month for a private room," he says.
"If enrolled for a three-year degree, parents would be in the hole for R387 000 for accommodation. If they opt for further post-graduate studies you could be looking at as much as six years, with a total cost of R774 000 - that is not budgeting in a yearly increase in the cost of this accommodation. This is money spent without the possibility of return. And also only factors in one child - what if you have two, three or more children that all need to go through university?
Stefanutto says you can add up what this does to your total accommodation costs through the years.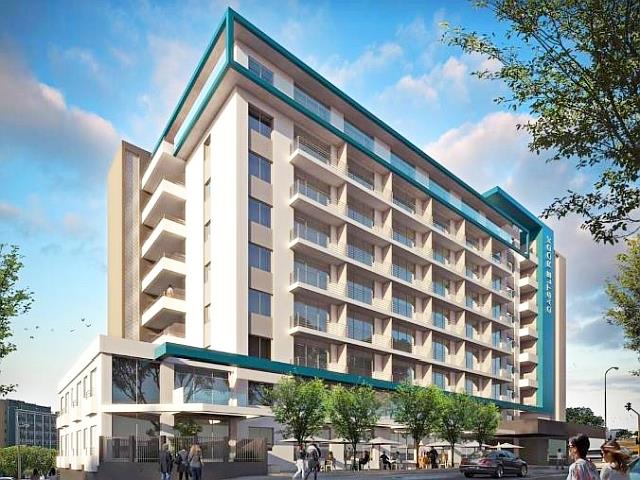 Castle Rock
in the Cape Town city centre, offers apartments priced from R1.495 million -
click here
to view.
"Now consider the cost of buying an apartment. There are many desirable and affordable developments going up in Cape Town's CBD. For example, 1 Albert Road is a new micro-living apartment development currently under construction in Woodstock that is situated on public transport routes. Entry-level 21sqm studios are selling for R985 200, including VAT and transfer - this would equate to a home loan instalment of approximately R8 556 per month if you were to put down a 10% deposit."
1 On Albert features communal recreational spaces, shops, a food court, laundromat, heated swimming pool and more. All the apartments will have top-end finishes such as SMEG appliances, flat-screen smart TV's and uncapped fibre internet," he says.
"Another such development in Cape Town is Castle Rock in Zonnebloem. Prices start at R1.495 million for a 41sqm apartment and include VAT, with no transfer duties. Again, with a 10% deposit you are looking at monthly home loan instalments of approximately R12 900."
Stefanutto says all of the apartments at Castle Rock feature balconies with spectacular views. All units boast state-of-the-art finishes such as fibre connectivity and Smeg kitchen appliances, as well as natural stone surfaces in the kitchen and bathroom. Added to this Castle Rock has ample parking, a concierge desk and 24-hour security.
Foreshore Place is another example of inner-city developments that offer affordable units perfectly suited for student accommodation. "Prices start from R1.164 million for the studio apartments, which range in size from 23.9sqm to 33.1sqm. With a deposit of 10%, buyers are looking at a monthly bond cost in the region of R10 100," says Stefanutto.
Foreshore Place in the Cape Town city centre offers apartments from R1.164 million -
click here
to view.
Previously known as the Absa building, once completed Foreshore Place will offer banking facilities, coffee shops, food and other shops on the ground floor. The fourth floor will feature a resident's lounge and entertainment terrace. The residential component will feature its own impressive lobby with 24-hour concierge security with access control and CCTV, a laundry area, fully-installed VOIP, high-speed fibre connectivity, satellite television ports, air-conditioning, parking bays and more.
For your money, Stefanutto says these developments offer close proximity to the tertiary institutions, access to public transport, security, luxurious finishes, state-of-the-art perks such as fibre connectivity, communal living spaces, laundromats, restaurants and more, making them highly desirable in the property market.
"Once your child has graduated, should you not have need of the apartment (perhaps for siblings following suite), then you have a sellable asset that will not only return your capital investment, but promises a tidy profit as well," says Byron Kruger, sales agent for Dogon Group properties.
"Another option is to keep the apartment and rent it out to other students who will in effect then pay your home loan, or go a large way towards paying your bond instalment. If you are able to afford it, buying a two bedroom unit is also a good option because the second bedroom can be rented out to someone else, giving the parent an extra income."
Kruger says many investors choose student housing for the yields it produces. "Accommodation close to higher learning institutions can pack more income per square meter and also guarantees year-on-year tenants. Parents who are in a position to consider buying property to house their children during their student years will not go wrong by looking at these inner-city developments."
Author: Property 24